Deetu and Peel NRE Shortlisted for Stakeholder Engagement in Planning Award
Recognised by millions, Fiddler's Ferry Power Station has stood proud over the landscape of the northwest for the last half a century. In preparing plans to support the regional economy for its future, Peel NRE wanted to understand the local community needs and the industrial heritage of its past.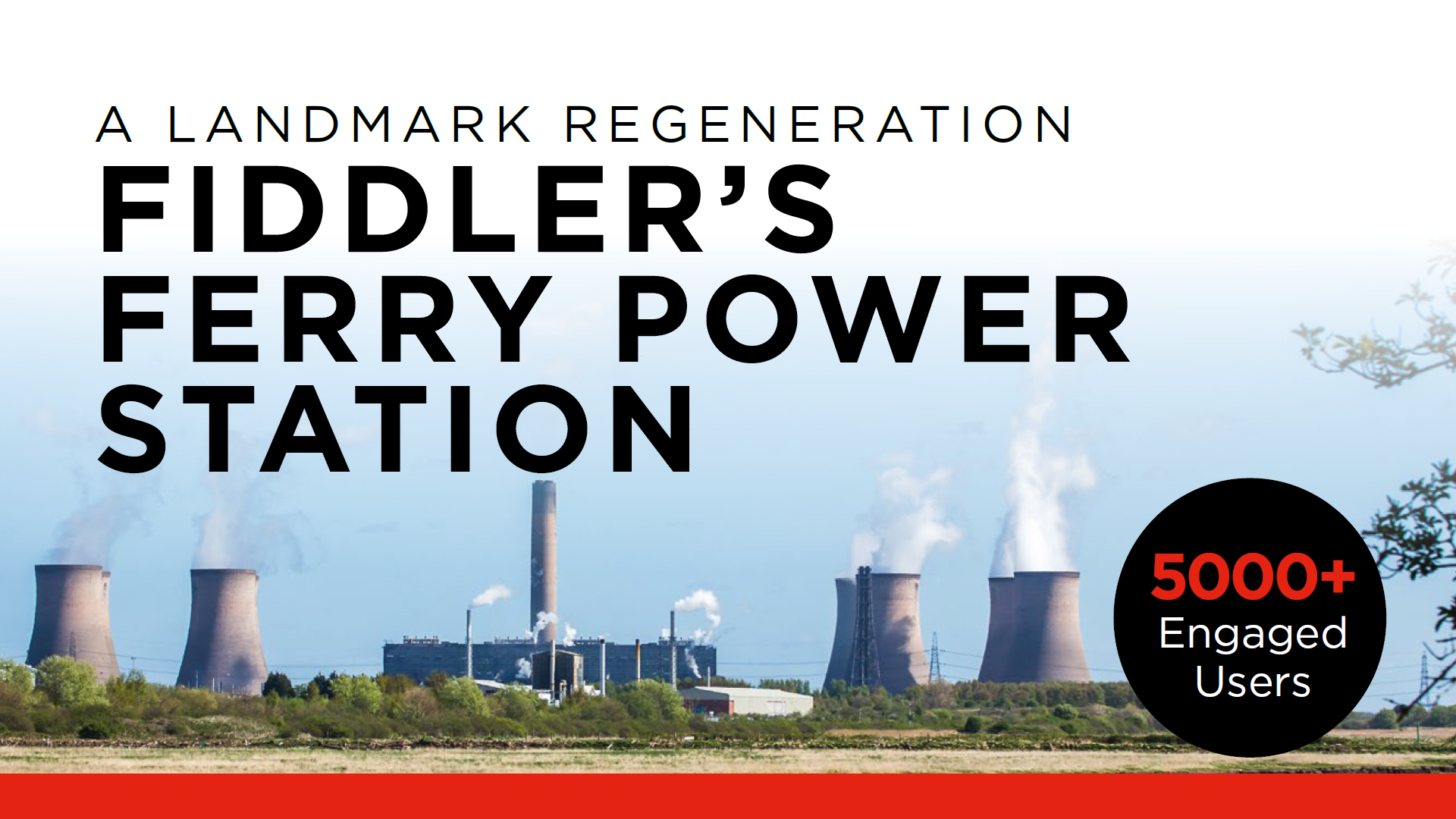 Deetu brought about a digital-first stakeholder engagement exercise that has increased engagement with local communities, allowed for co-design in its planning and, most importantly, looked to respect the legacy of the historical monument to the industrial heritage.
To respect the site's history residents and former employees gathered memories and historical photos to share as part of the formal pre-application consultation.
The engagement strategy utilised a series of digital tools with a strong foundation of accessibility and inclusivity, engaging with over 5,000 people. Readability assessments, a digital jargon glossary, virtual drop-in sessions, online guided masterplan walkthroughs, CGI's and 360-degree drone footage from the top of the cooling towers complimented the complex and critical messaging.
Kieran Tames, Development Director at Peel NRE had this to say about the shortlisting:
This is a complex site, rich with industrial heritage and we therefore wanted its nuances to be explained to the local community in an easy to understand and logical manner. The engagement to date has genuinely helped shape our development plans for the site and we're delighted to see this being recognised by the award shortlisting.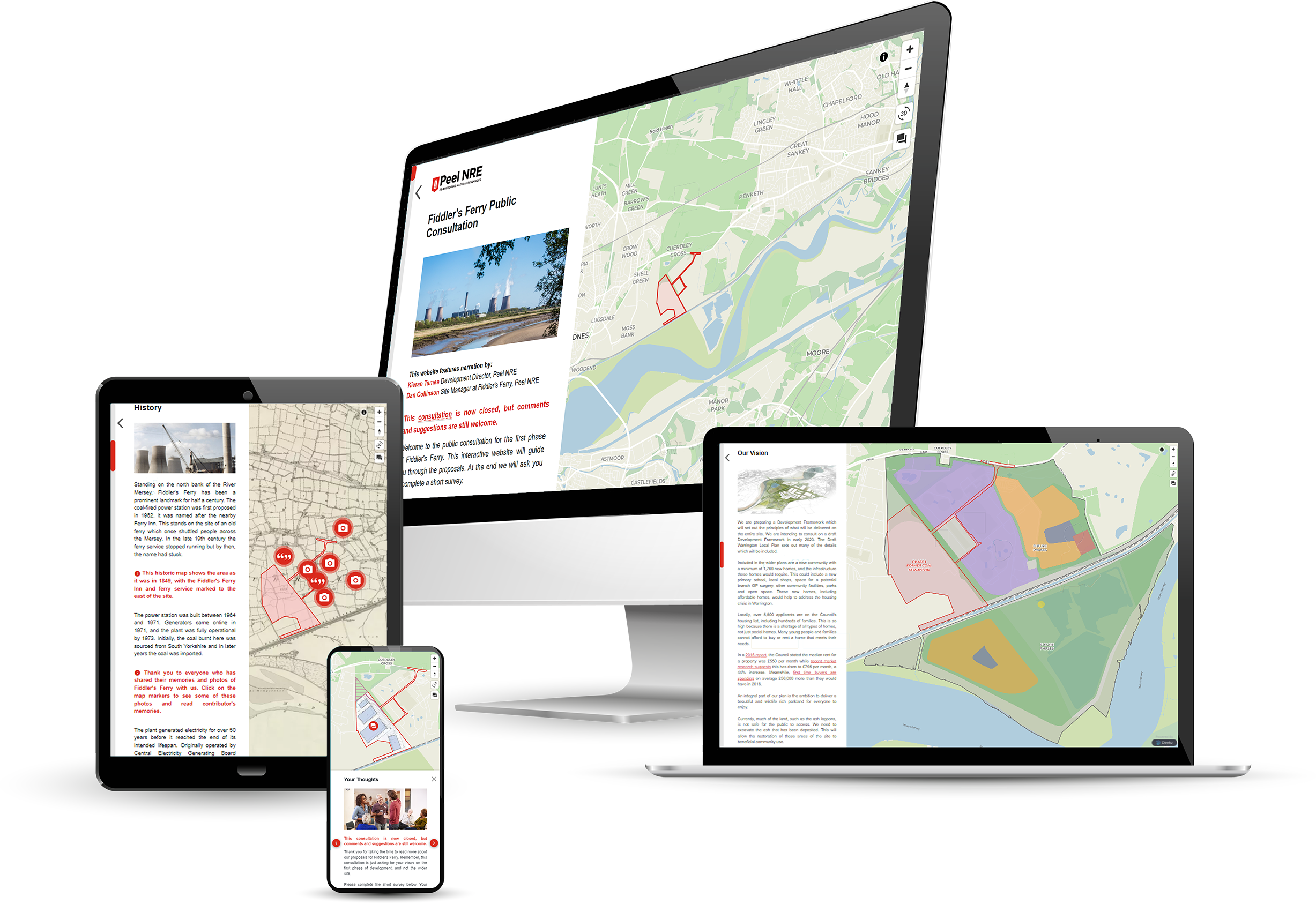 From looking at a cooling tower, the local community were able to imagine the enormity of the site and the scale of opportunity for redevelopment. The engagement team hosted politicians, ward councillors, leaders of local councils and local media. To team also managed campaigns, stakeholder emails, press releases, physical events and leaflet distributions to local residents.
Joshua Dickerson, Associate Director at Deetu added:
We are proud of the work so far at Fiddlers Ferry Power Station, allowing the local community to understand the project, as well as sharing their voice. Lasting change to a landmark that is clearly cared about by the community is best adopted when those who it affects are informed and help define the change.
The next phase of the development will begin demolition works on site, with further engagement being undertaken to provide local people with an update on this ahead of a wider Development Framework for the site being produced. The local community are still being informed and allowing their voices to be heard through the engagement plan set out.
For more information on the Fiddler's Ferry development please visit Fiddlersferry.com.
For more information on collating data to help inform engaging with local communities and providing evidence for planning applications, please get in touch.