Prince George Becomes King
In November 2019, George Blake answered an advert asking, "Do you do things differently?". We soon learned that the answer was a resounding "Yes!".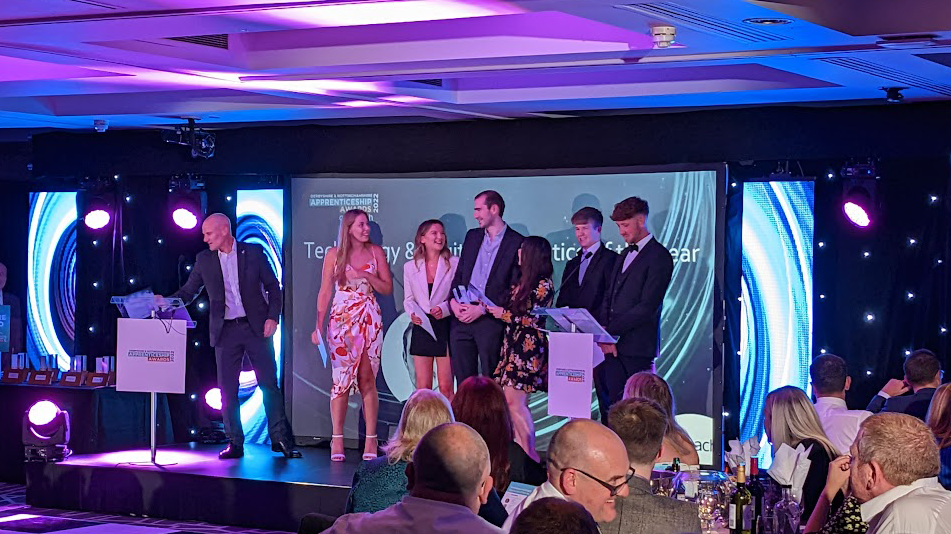 Last night George proved the point by being crowned the Best Digital Apprentice of the Year Award at the Derbyshire & Nottinghamshire Apprenticeship Awards.
To prepare for a career in data analytics, George works with data sources, learning how to transform and analyse them to gain insights and make decisions through data stories. To prepare him for this, he is undertaking a Level 4 Data Analyst Apprenticeship.
Often referred to as the safest pair of hands in the business. When it comes to producing innovative working methods and automating complex processes that create business efficiencies, George is King.
Jumping with joy, Iwan Lloyd-Smith, Director at Deetu, praised George on his achievements:
I am yet to find a problem that, through his ability to research, trial and refine solutions, George can't fix. Apart from how to duplicate himself!

In Deetu and the wider BWB Group, we focus on sustained growth. We believe that our people's sustained growth will result in our business's sustained growth. We know that the Deetu team will continue to go from strength to strength through George's development.
Long live King George.