I've talked previously about how online community engagement can help break down barriers to effective engagement. With the launch of our active travel map for Carmarthenshire, I thought I would take some time to discuss the language we use in community engagement and consultations. Does it suit the communities we are trying to engage with, and can they even understand it?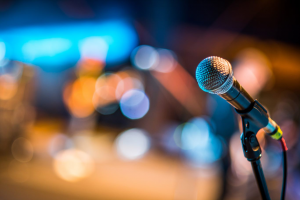 Choose your words carefully.
According to the ONS, "in the 2011 Census, 92.3% (49.8 million) aged three and over in England and Wales reported English as their main language (English or Welsh in Wales). The remaining 7.7% of the population (4.2 million) had a main language other than English."
Which means on a macro level, it looks like we are safe using English as the primary method of communication.
However, when dealing with local communities, we often need to look at a more micro-scale. Those who are not fluent in English may be hesitant to participate in traditional consultation methods such as town hall meetings or surveys. This is especially relevant in communities with significant immigrant populations whose views may end up not being represented.
In the 2011 Census, The London borough of Newham had the lowest proportion of people reporting their main language as English at 58.6%. Other London boroughs, Brent (62.8%), Tower Hamlets (65.8%), Ealing (66.1%) and Westminster (69.2%), also had some of the lowest proportions where English was the main language. These areas were also shown to be some of the most ethnically diverse.
Outside of London, areas such as Slough had the highest proportion of those with Panjabi (6.2%) as their main language. Leicester had the highest percentage of those with Gujarati (11.5%), and Boston had the highest proportion of Lithuanian (2.8%).
Language Concentrations
Some 'Other' main languages were found to be concentrated in different local authorities. In 2011 three quarters (3,000) of those who reported Yiddish as their main language lived in the London borough of Hackney and half (10,800) of those who reported Pakistani Pahari (with Mirpuri and Potwari) lived in Birmingham. 17% (36,300) of people who reported Gujarati as their main language live in Leicester and 19.7% (43,500) of people who reported Bengali as their main language live in Tower Hamlets
Literacy levels
Low levels of literacy or language ability can be a critical factor that hinders community engagement.
16.4% of adults in England, or 7.1 million people, can be described as having 'very poor literacy skills.' They can understand short, straightforward texts on familiar topics accurately and independently, and obtain information from everyday sources, but reading information from unfamiliar sources, or on unusual issues, could cause problems. –National Literacy Trust
Public consultation topics often involve complex and lengthy discussions around policy issues, which may include technical documents that, let's face it, are not often praised for their readability.
Simplifying the language, we use to avoid technical language or jargon where possible should be standard. However, we could also take that one step further and break down complex ideas with easy to understand infographics or images, with rich multimedia such as audio and video or even digital storytelling.
Putting principles into practice
We took these principles on board when designing our engagement platforms, Explore and Engage. Both can present information in multiple languages. In a personal highlight for me, our Active Travel engagement for Carmarthenshire County Council has recently launched with the ability to choose between Welsh and English from the start.
Simplifying text and combining it with interactive maps and rich media makes complex issues easier to understand and allows users to progress at their own pace and, importantly, from anywhere or at any time.
As an example, when IM Properties, development partner for Birmingham City Council, wanted an innovative way to convey their transport strategy for the proposed Peddimore Logistics Park, they turned to our Explore platform.
Ditching the traditional public consultation boards, Explore allowed the Peddimore team to easily convey a complex transport proposal at eight public consultation events and separate meetings with local council members and neighbourhood interest groups.
Along with being armed at the events with iPads and large screen, the team published their proposals on their website, allowing it to be available outside the consultation events.
As a result, planning permission was granted for Peddimore in August 2019.
To see these tools, and others, in action check out demo.deetu.com/