Deetu Scoops Prestigious Industry Body Award
As part of the BWB Group, Deetu has been awarded the Future of Consultancy – Best Use of Digital at this year's Association for Consultancy and Engineering (ACE) Awards.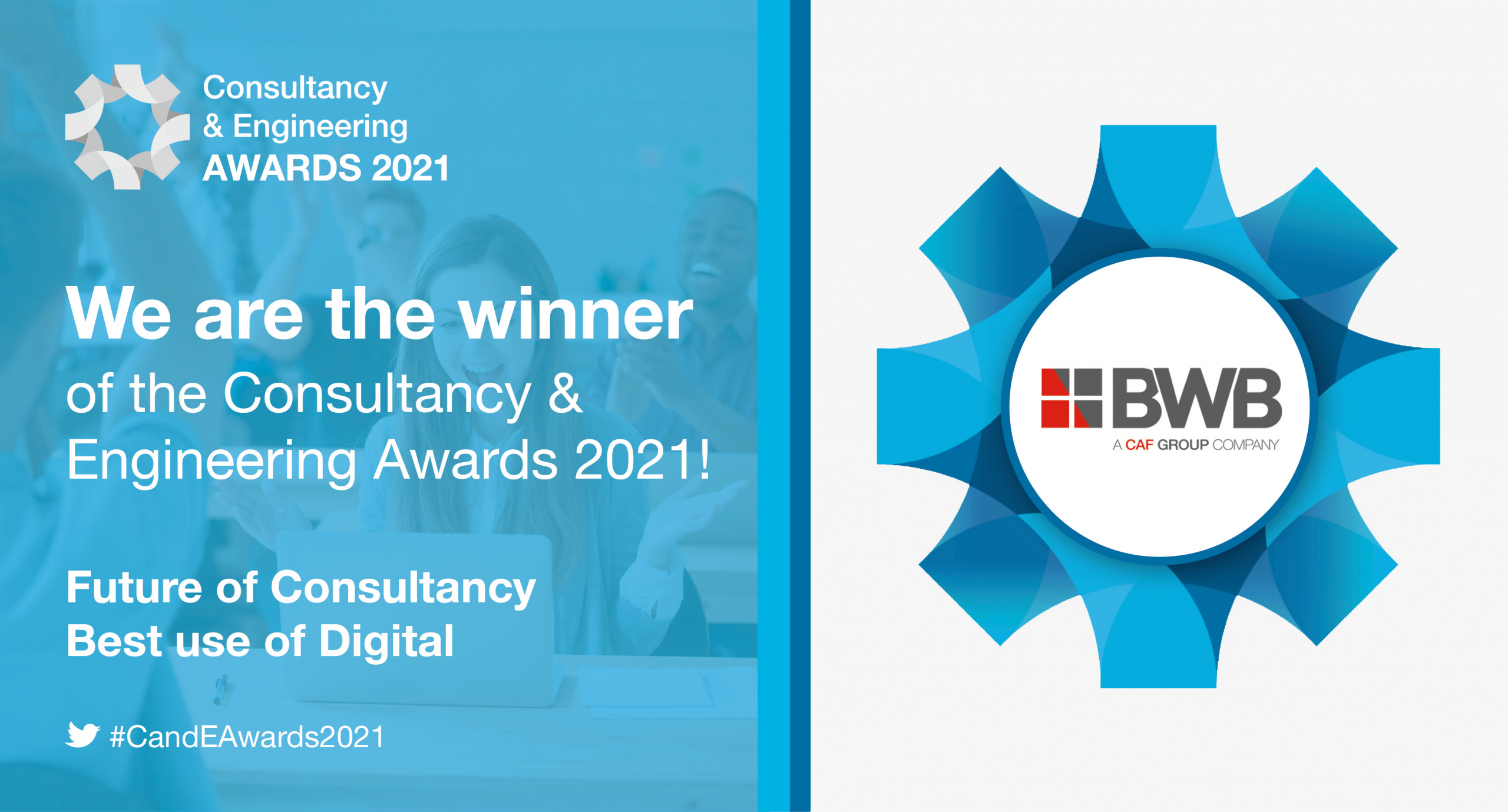 The annual award recognises those companies that are embracing the use of digital and future technologies to drive the engineering consultancy industry forward and provide exceptional value to their clients.
Our entry outlined our work shaping the urban regeneration of Nottingham's waterside using advanced digital tools to define community requirements and increase community engagement.
The judges admired the way we had grasped the opportunity to shape the regeneration in a way that used digital to show the benefit of the project to society which led to significant engagement with local citizens.
This is the second time we have been recognised by the ACE in this category. Back in 2017 we scooped the inaugural award for Technology Champion with the judges recognising our "innovative and exciting approach" to innovation and technology.
On winning the award Associate Director and Engagement Services Lead, Josh Dickerson commented:
I'd like to thank our client, Blueprint, for their willingness to embrace this new approach and their genuine commitment to sustainable community driven development.

Picking up numerous national awards these past few months alone, including a recent win at the national Planning Awards for Stakeholder Engagement in Planning as well as recent shortlisting's at both the Pineapple and Brownfield Awards, our Doing Things Differently approach has led to significant recognition on a national level across multiple industries.
Congratulating the winners, ACE's interim CEO Laurence Brett, said:
The last 18 months have been especially testing for everyone, but it didn't stop us receiving some fantastic and truly inspiring entries that showed all the ingenuity our sector is famed for. We are delighted to celebrate the achievements of the industry and the ten worthy winners announced today.
Click here to read more about our award winning Trent Basin Engagement Service and the challenges we solved.