The Transformational Trilogy
As the technology and innovation arm of the BWB Group, the team has recently secured a third national award for bringing stakeholder and community engagement into the 21st century.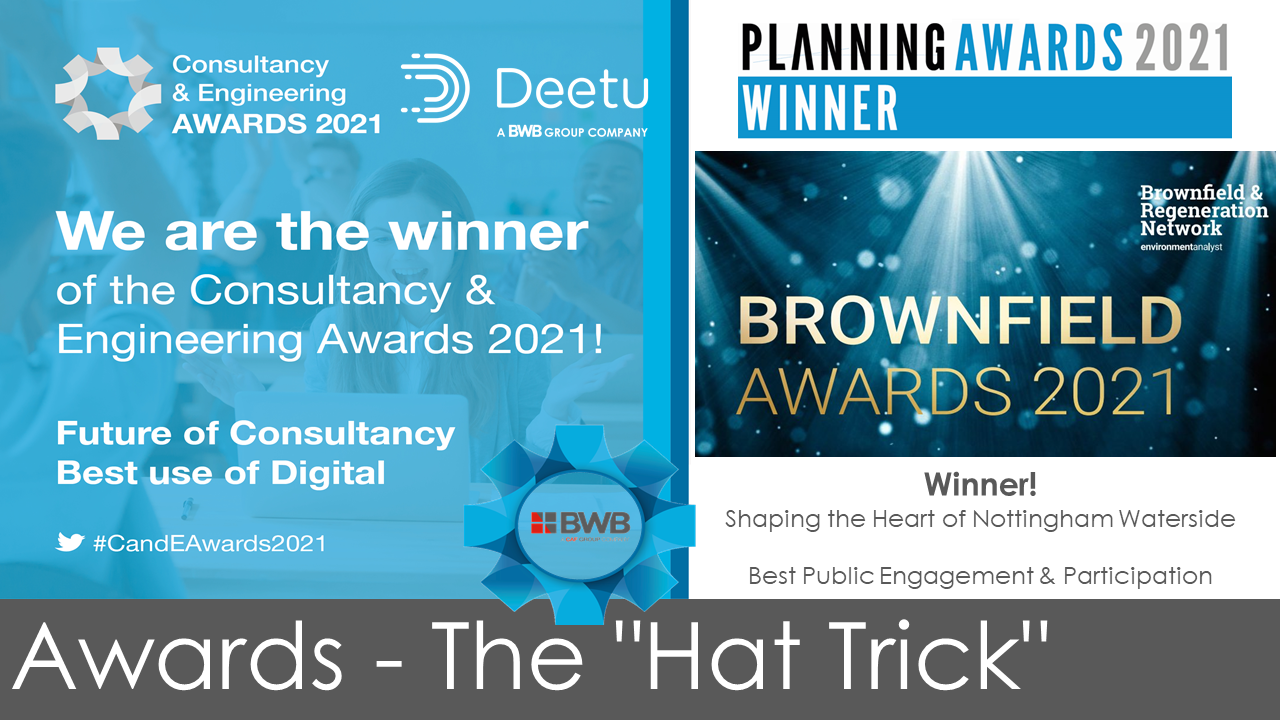 On 14th October our team picked up the Brownfield Award for Best Public Engagement and Participation adding it to our recent wins at the prestigious Association of Consultancy and Engineering (ACE) and Planning Awards ceremonies.
This recent award win is centred around our flagship Trent Basin project.
Commissioned by sustainable developer, Blueprint, we were tasked with engaging with the local community and stakeholders on the next phases of the Trent Basin regeneration, one of Nottingham's most significant regeneration projects, transforming the waterside for generations to come.
Community and stakeholder engagement can often be seen as a tick box exercise, however done right it can boost understanding, get consensus, and deliver projects that people love.
Rather than being constrained by the COVID-19 pandemic, we took the opportunity to rethink the traditional engagement methodology, providing a truly inclusive, anytime, and anywhere consultation using real community evidence to influence its design.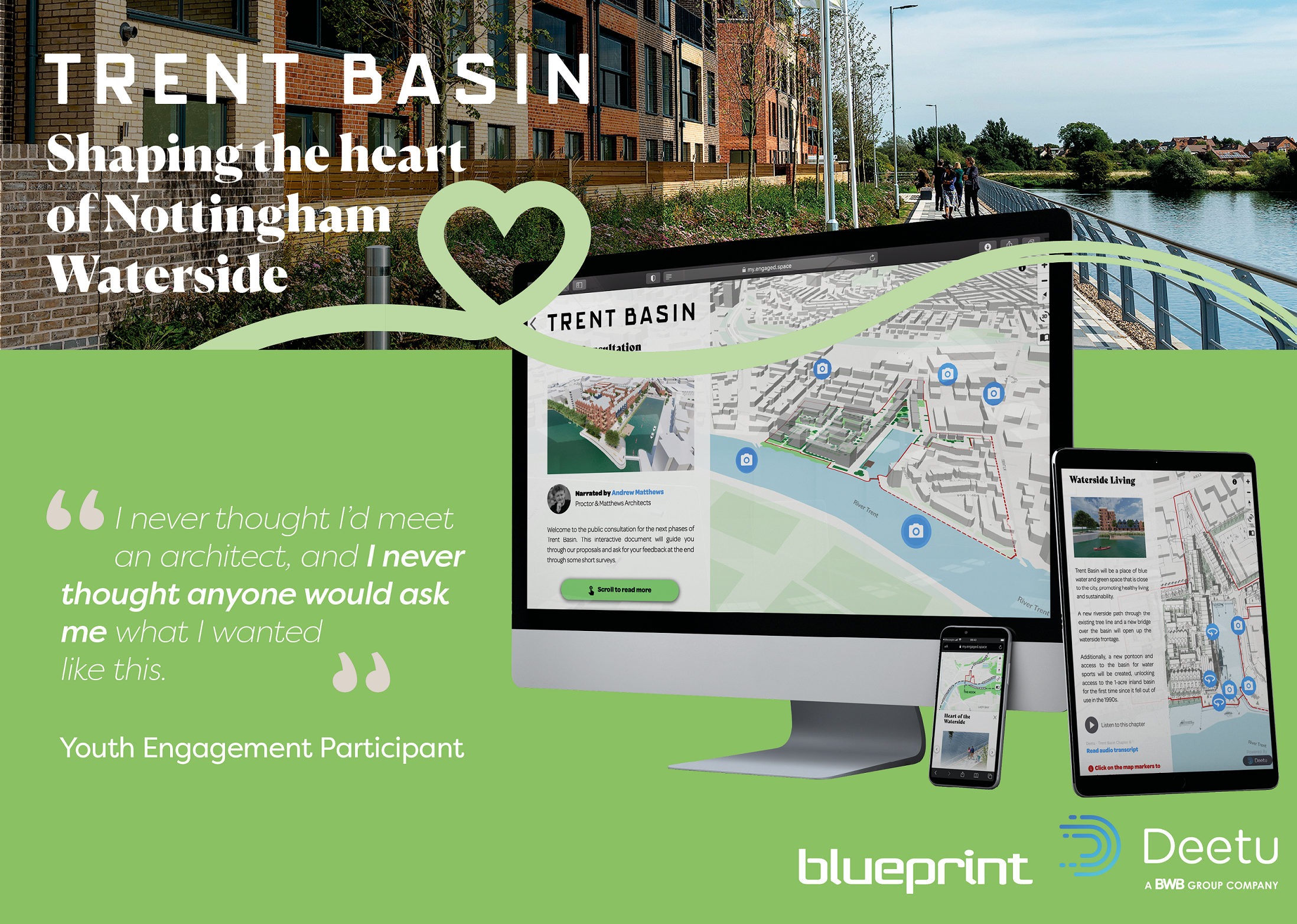 What is more amazing about our award hattrick is that our new approach to community engagement has only been used for a year.  With community engagement being a requirement of planning decisions, many projects stalled at the start of the pandemic when the UK went into a series of lockdowns, meaning that the traditional village hall approach to engagement could no longer happen.
Thinking digital not only allowed projects to progress but to excel. On Trent Basin the team were able to increase meaningful participation by 1500% with an overall approval rating of 94%.
Acknowledging the significance of the engagement exercise, members of the Brownfield Awards Judges Panel commented:
Nottingham Waterside is an exemplar project for which lessons need to be learned as part of master planning for regeneration across the UK. We were also impressed with adherence to diversity practice, which was demonstrated by engagement with the community including young people.
Learn more about our award winning Trent Basin Engagement Service and how we rethought the traditional engagement methodology by clicking here.