Engagement Success to Approval – Trent Basin gets the Green Light
Following a hattrick of awards for engagement, the next phases of the Trent Basin masterplan have been granted planning consent. A win for the team, and the community! But how did Deetu's engagement methodology play a fundamental part in the project being given the green light?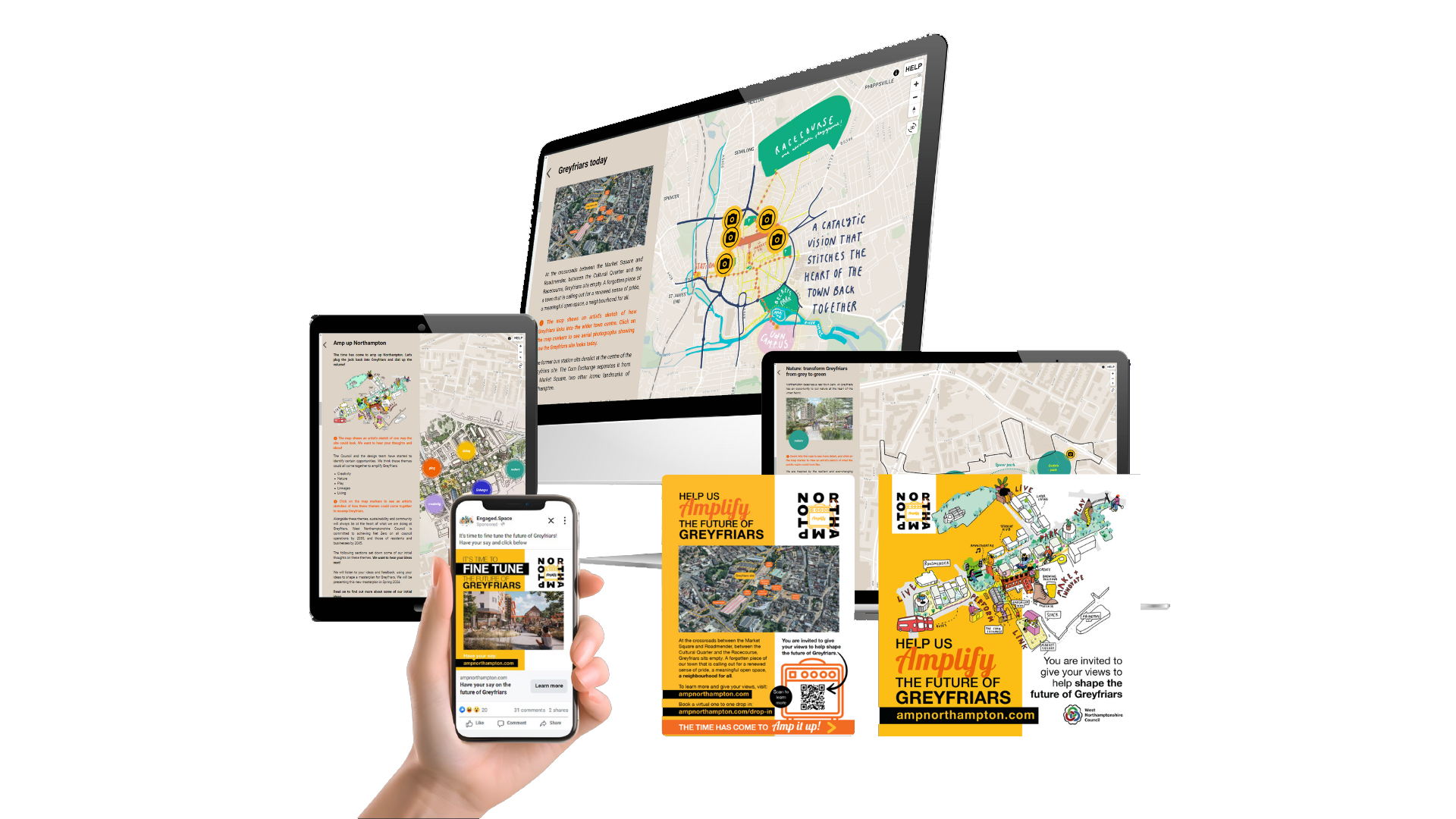 This is a new community being created along the River Trent in the heart of Nottingham, and on former industrial land to boot – both challenges in their own right. Trent Basin developer, Blueprint, wanted to challenge industry standards by pushing the agenda on sustainability, optimising public spaces for people, and changing the way residents live alongside cars. These are just some of the many exciting ideas the team are pursuing.
However, all too often, decision makers in planning have set ideologies on what is expected and required, with local authorities believing the voices often heard from the loud minority reflect those of the communities' majority. Any plans which push boundaries or strive for something new are often knocked down or blocked entirely.
Blueprint knew the hurdles they had to overcome, so approached Deetu to rethink the traditional engagement methodology.
Through the use of Deetu's innovative, interactive tools, combined with powerful data analytics and an emphasis on youth-friendly content, a remarkably diverse audience including those seldom-heard were involved in this once in a lifetime opportunity to shape Nottingham's waterside.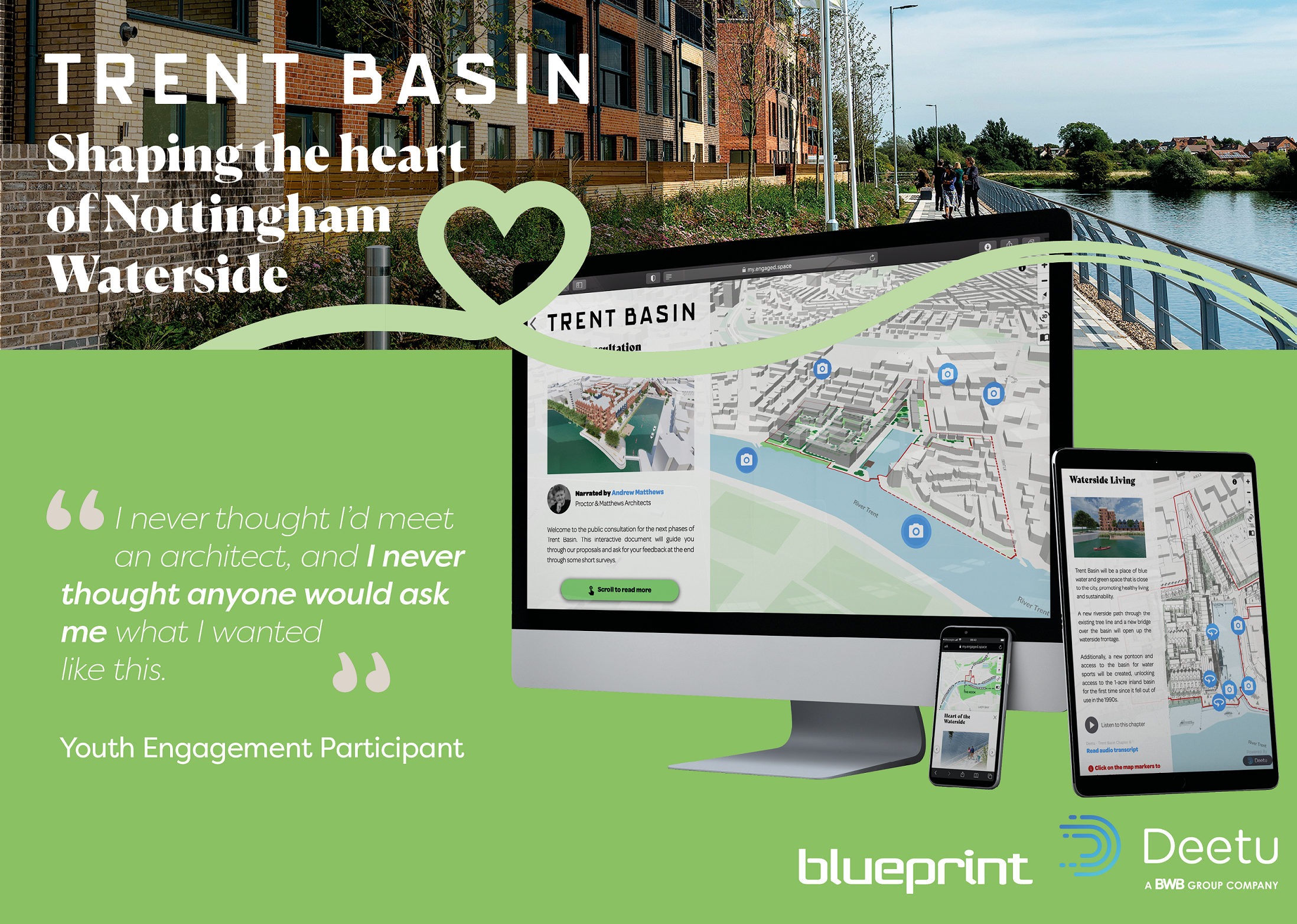 Setting a new benchmark on what is expected from engagement, this irrefutably transparent engagement campaign saw a 1500% increase in participation amongst the community, with 94% of respondents in support of Blueprints industry-pushing ideas.
The results provided an evidence-base representative of the wider community, informing planners and members of the local authority of the community's true needs and wants, filling them with confidence, and subsequently influencing decision makers to approve the scheme. Oh, and those plans to go above and beyond industry standards? Also approved.
A truly engaged community, a happy client, an informed local authority and planning approval. What more could the project team ask for?
To find out more about how we approached engagement at Trent Basin, and how we can help push your vision across the line, click here.